Four Kitchens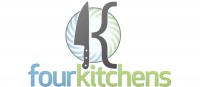 Four Kitchens is a turnkey, one-stop solution for building big websites. Our work is handled almost entirely in-house in Austin, Texas, by experts in design, development, scalability, and user experience.
In addition to bridging the divide between design and development, Four Kitchens provides consulting for everything from project oversight to individual components and emergency fixes.
Our most recent project is Pressflow, a derivative of Drupal core that provides enhanced performance, scalability, and data integrity. Pressflow integrates the most popular enhancements to Drupal core into a single deployable package, and all enhancements made to Drupal core undergo unit testing by the Four Kitchens team prior to release.
Our clients include the Wikimedia Foundation, the Internet Archive, Creative Commons, Lifetime Networks, Fast Company, Stratfor, NowPublic, and Information.dk.