Michael Caccavano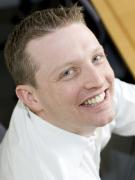 Michael Caccavano is founder and CEO of Tree House Agency, a highly-regarded custom development and theming agency. Tree House has played a key role in developing some of the leading large-scale enterprise sites on the Drupal platform.
With well over a decade of real-world experience, Michael has deep roots in web development and project management within the media space. Determined to address the lack of partnering between client and vendor, he left corporate America and started Tree House in 2004. Since then, his passion and enthusiasm for raising the bar on client/vendor relationships have defined every project the agency has taken on. And his honest and no-holds-barred conversational style has been appreciated by clients and colleagues all around.
Today, he leads Tree House with that same passion, working with media clients that include Washingtonpost.Newsweek Interactive, SONY BMG, Mansueto Ventures, and his oldest clients, CBS Digital Media and Lifetime Networks, whose appreciation for Michael's conscientious work and ethical business practices have kept them loyal to Tree House right up to the present day.
A creative thinker from his earliest years, Michael holds a B.S. from SUNY/Albany in Information Science and Technology, a major that he himself designed incorporating elements of the existing Information and Computer Science majors. Recognizing the endless possibilities offered by the ever-evolving technology of the web, he remains dedicated to expanding his technical expertise and bringing his considerable knowledge and experience to his clients.
Offline, Michael enjoys spending time with his wife Laura, his two young children Christopher and Keira, and, of course, his happy-go-lucky yellow lab Charlie.
Company:
Tree House Agency