REAL "Change" We Can Believe In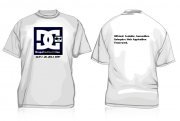 I was tired of all the "Obamunist" shirts on here. So, here is a shirt that calls for REAL CHANGE, for hard-working drupal capitalist developers, users, projects, and ideas.
(Module's) States Rights, lower taxes (efficiency), lower spending (patches, and code review) = Real Innovative solutions to "DC's" problems.