Forum One Communications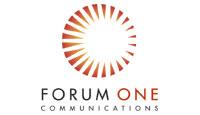 Forum One Communications crafts online strategies to respond to today's most pressing issues including health, the environment, and poverty. We provide expertise in business strategy, online community and collaboration, user experience, and web development to help our clients increase their impact.
We are a staff of 40 policy wonks, open source gurus, and information architecture experts that are passionate about the web and passionate about our clients' missions. Since 1996 we've helped some of the world's leading organizations put the web to work, including The World Bank, The Bill & Melinda Gates Foundation, The Center for Global Development, and The African Wildlife Foundation.
Forum One was selected as one of Washingtonian Magazine's best places to work in 2007 and a Wall Street Journal Finalist for Top Small Workplaces in America in 2008.
We are proud to help sponsor the 2009 DC DrupalCon and we're looking forward to seeing you there.