Ivan Boothe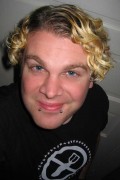 I'm the creative director of Rootwork, which "powers grassroots networks from the bottom up." I work as a consultant and web developer for nonprofits and social change groups about how to build online movements; engaging, supporter-driven websites; and real-world activism that takes advantage of online social networks.
This work grew out of my four years with the Genocide Intervention Network, which I helped start in 2004 and served as director of communications and Internet strategy coordinator.
I'm a talented Drupal themer and pride myself at creating sites that fulfill a group's strategic goals around advocacy, membership development and fundraising, yet is easy for nontechnical staff to use. You can find a portfolio of my Drupal work at rootwork.org/portfolio.
I also help co-facilitate NetSquared Philadelphia, a discussion group focused on online social change. I have a particular focus on Drupal as a CMS useful to nonprofits and social change groups. I wrote an article, Drupal for Nonprofits, and made a similar presentation at the 2008 Philly Drupal Camp.
Beyond that, I have a degree in peace and conflict studies, and authored a thesis on third-party nonviolent intervention. I was a co-founder of why-war.org, which launched a nationwide campaign of electronic civil disobedience against the voting machine manufacturer Diebold in 2003. I am a professional handbell ringer and an enthusiastic member of my local worker-owned food cooperative.