Dan Karran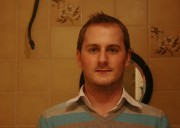 A Solution Architect with a particular interest in geospatial information (the origin of my geodaniel name on drupal.org).
Dan works with M.C. Dean/OpenBand on a network of distributed Drupal sites that allow their users to share information and collaborate within their communities of interest, both in their own organisation and across partners. In addition to this, he works with small organisations as a freelance web developer to help them build their web presence using Drupal.
Involved with Drupal since 2005, Dan authored the GeoRSS module (now obsolete) and also the KML and Availability Calendars modules and has been involved with the design and testing of the many other modules built by his colleagues and associates.
His free time activities include photography and anything to do with maps, including helping build an open map of the world at OpenStreetMap.