Chris Bryant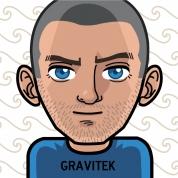 I'm a tree hugging technology junkie who loves all things community and open source. I spent most of my time involved with Gravitek Labs, Drupal, Gentoo, Linux, open source software, web trends and technology, information architecture & visualization, as well as surfing, snowboarding, & mountain biking when I can manage to pull myself away from the computer.
I started Gravitek Labs with a few good friends where we spend our days architecting and building a wide range of projects, from extensive social network/community sites to complex web applications. Our primary focus is to make sure our work enables you to meet your business goals.
I spend what little spare time I have participating and helping in the Drupal community online, at local user group meetings, Drupal camps (BADcamp!,) and Drupalcons. I'm also working to help make Drupal easier to setup and automate using the Patterns module (http://drupal.org/project/patterns).
See you in DC at Drupalcon!