Suzanne Kennedy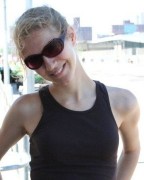 Suzanne studied performance oboe at McGill University's Schulich School of Music under Ted Baskin. She graduated in June 2007 and co-founded Evolving Web with Alex Dergachev.
Suzanne became interested in web design after taking a few computer science courses at McGill. She started learning about standards-based HTML/CSS in 2006, and contributed to a number of PHP-based web applications for the McGill community. In 2007, Suzanne was part of a Ruby on Rails project called VConf that was used to organize academic conferences.
At Evolving Web, Suzanne is responsible for theming, user-interface, and other design and business-related tasks. She is equally comfortable in Adobe Illustrator and VIM.