Moshe Weitzman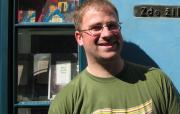 Moshe Weitzman has been a consistent contributor to Drupal core and contrib since November 2001 (before drupal.org was born). As such, he has pretty much been involved in one way or another with every line of code in Drupal core. He maintains the user.module, the bootstrap code, and the groups.drupal.org web site.
Moshe is the #2 Drupal developer on Ohloh. He is also a member of the Drupal Security Team and a permanent member of the Drupal Association.
In 2007, Moshe started Cyrve, a company which specializes in data migration into Drupal.
Moshe has lead Drupal development in web projects such as New York Observer, American Cancer Society, and Flisolo.