Joel Isaac Stewart Kitching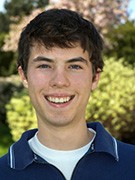 Joel Kitching started working with the web at age 7. He recalls fondly memories of using frames, tables, and tacky animated GIFs. He has come a long way since then, learning PHP, XHTML, CSS, Python, Perl, C, Java, Smalltalk, Haskell, and maintaining his home server (currently running Gentoo).
All of his experience came in handy when he competed in the international WorldSkills competition in Japan in 2007, under the category of web development. He created a complete content management system in 16 hours, and was awarded a silver medal for his work.
Drupal entered his life as he started to think about using his success as fuel for professional work. He realized he had better things to do than program a CMS every time a client needs a website that he can edit himself.
Currently, he is studying Computer Science at UBC. He is interning/freelancing for ImageX Media, and on a full-time co-op work term with Smallthought Systems.