Cary Gordon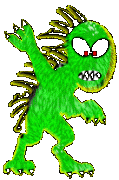 I run the Cherry Hill Company, a boutique systems integration and development shop based in sunny Southern California. We specialize in serving the networked application needs of libraries and non-profits.
Factoid #1: Before I started my company in the '90s, I worked in live entertainment and film production.
Factoid #2: The Cherry Hill Company has nothing whatsoever to do with Cherry Hill, New Jersey -- a delightful town, by all accounts. It was named for a place -- sort of a ghost hamlet -- near where I used to live in Michigan.
Factoid #3: Yes, I am a librarian.
Company:
The Cherry Hill Company