Mark Jarrell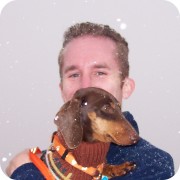 Mark has been developing PHP applications for the last six years for both the University of Tennessee Libraries and, more recently, Jones International, Jones e-global library and Jones International University. Mark has been working with Drupal for a little over a year now, but has already contributed to the wonderful FlashVideo module, released his first theme-related module called Text Resize, and now a CCK widget/UI module called Multiselect.
Although he was raised in the South (Clarksville and Knoxville, TN), he's currently living in Colorado Springs and working in Denver and is an active member of multiple groups on G.D.O. including Drupal in Education, Videocasters, Libraries, and the Southern Colorado Users' Group.
You can find him on Drupal.org at http://drupal.org/user/249768 and Groups.Drupal.org at http://groups.drupal.org/user/17488.
Things he's currently working on in Drupal:
Recreating Jones International University, which is currently powered by a home-grown CMS
Building a user-generated video site for university students using the FlashVideo module (tentatively titled "JIUtube")
Creating a personal blogging and résumé site using Drupal called Fleet Thought
Dreaming of building of building that next great module, possibly something related to the world of education and learning management systems
Company:
Jones Knowledge Integration Group