The Worx Company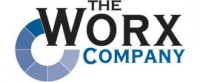 The Worx Company is comprised of a highly efficient team of consultants, coordinators, designers and programmers specializing in custom Web Solutions that make the best use of the technology and techniques available in today's marketplace. Our goal is to empower and educate clients, specifically in the use of Drupal and Open Source Software, in order to provide dynamic, owner-driven sites that put the client in control.
Our Web development team has created over 500 websites, both local and national, that include legal, medical, associations, manufacturing, agricultural, and other industries. Over the years The Worx Company has developed a strong set of software tools and a rich library of useful applications that can easily be customized to the specific needs of a client. These tools have been implemented in both retail and corporate environments with great success.
Please visit us at www.worxco.com or (405) 773-1144.