Mustardseed Media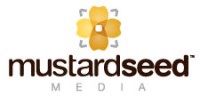 Mustardseed Media, Inc is developing media and web for tomorrow's Christian ministries. 100% of Mustardseed Media's web development projects are dynamic, interactive, community-driven church (or ministry) websites built on the Drupal CMS...very few companies can make such an exclusive claim. Developing solely for ministries means that they understand the mission inside and out, recognizing that churches are not businesses and don't have business sized budgets or personnel.
Mustardseed Media's owner, Bob Christenson, works tirelessly to encourage, inspire, and teach churches, and their leadership, about the web through his weekly podcast, Geeks & God, and his weekly Drupal video podcast, as well as through nationwide seminars and conferences.
Mustardseed is proud to be a sponsor of Drupalcon '09 in Washington, DC and the team looks forward to meeting you there! In the meantime, visit them on the web at mustardseedmedia.com.