Gravitek Labs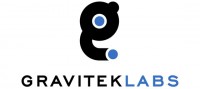 Gravitek Labs is a technology consultancy and services firm specializing in internet strategy, web application development and open source consulting. We're all about facilitating community and collaboration through innovative web technologies, and our team has fun while we're at it because we love what we do.
We offer a wide range of services such as planning & consulting, information architecture, design, development, quality assurance, and performance & scalability planning. We help you leverage open source communities to improve your business and meet your goals, making sure to get you involved and contributing back along the way.
Our projects range from retail & ecommerce sales, social networking platforms and community sites, and custom web applications to usability testing prototypes and complex API/web services based tools. We work with a wide variety of small, medium, amd large businesses, educational institutions, non-profit organizations, and large Fortune 500 enterprise customers.
While we're at it we make sure to get involved with open source communities by participating and helping organize local user groups, regional camps and larger conferences. We also support these events, Drupal and it's developers, as well as other open source projects, financially and with code contributions such as the the Drupal Sky theme, Ubercart Quickbooks Integration, Dynamic Views, Webcams, & Patterns modules.