Mike Gifford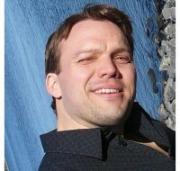 I started OpenConcept Consulting back in 1999 after working in the non-profit sector. The business has been focused on unions, non-profits, and progressive organizations/politicians, however we've been branching out to government departments as well these days.
After being quite amazed by my experience in the Boston DrupalCon I decided it was time to step up to the bar and sponsor this one. I'm really looking forward to coming down with a larger team and learning from all of the great sessions that are being offered.
We've contributed to multi-lingual issues (heck we are in Canada), online advocacy tools (our first gig was a website for a caravan heading to the Battle of Seattle), and more recently accessibility issues (it's a social justice issue that's been ignored too long).
Looking forward to meeting as many of you as I can.
Company:
OpenConcept Consulting Inc.