Jeremy Lundberg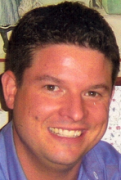 Jeremy C. Lundberg, MSSW, is the Chief Executive Officer of DLC Solutions, LLC, and is a nationally recognized authority on Web 2.0, open source, and e-learning technologies within the health care community. For the past 12 years, he has developed and implemented strategic Web initiatives for Fortune 100 companies, academic centers, not-for-profits organizations, and medical associations.
Prior to co-founding DLC Solutions in 2001, Jeremy was the Regional Director of Oncology Symptom Control and Research at Community Cancer Care, Inc., where he conducted clinical trials and provided psychotherapy to people impacted by cancer. He then joined HealthAnswers, Inc., a large health communications agency, as Director of Information Technology and directed the development of enterprise-level Web and e-learning initiatives focused on continuing medical education and consumer health. Jeremy completed a research fellowship in the Departments of Psychiatry and Surgery at Memorial Sloan-Kettering Cancer Center where he researched online and traditional medical education and support initiatives. He was awarded the Catherine Low Memorial Award for Excellence in Scholarship by Dr. Jimmie C. Holland, Chairperson of Department of Psychiatry and Behavioral Sciences. Jeremy completed his graduate work at Columbia University and his clinical internship at Cornell University Medical School.
He is presently a member of the e-Learning Guild, the Drupal Association, the Northern Virginia Technology Council, has served on Cancer Leadership Council, and is a past member of the Board of Directors for multiple medical professional societies. Jeremy continues to speak at prominent academic centers and conferences and has published numerous journal articles and book chapters in peer-reviewed scientific publications.