Warner Bros. + Reprise Records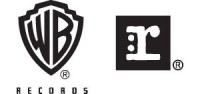 Warner Bros. Records is known for its artist-friendly policies, long-range career development and visionary approach to discovering and nurturing musical talent, Warner Bros. Records has, in the fifty years since its inception, become the most successful record label in history. Warner Bros. Records opened for business on March 19, 1958, above the film studio's machine shop at 3701 Warner Blvd. in Burbank.
Among the artists who have found a home at the company: Frank Sinatra, Count Basie, Duke Ellington, The Kinks, Joni Mitchell, Jimi Hendrix, Randy Newman, Black Sabbath, The Grateful Dead, The Mothers of Invention, Van Morrison, Neil Young, Jethro Tull, Alice Cooper, Captain Beefheart, James Taylor, Ry Cooder, Gordon Lightfoot, The Band, The Doobie Brothers, Little Feat, T-Rex, Bonnie Raitt, The Allman Brothers, Richard Pryor, Rod Stewart, George Harrison, Prince, Van Halen, The Traveling Wilburys, Steve Martin, The Sex Pistols, Talking Heads, Steve Winwood, Dire Straits, Paul Simon, ZZ Top, Quincy Jones, The Who, Eric Clapton, Madonna, Miles Davis, k.d. lang, Randy Travis, Emmylou Harris, Faith Hill, John Fogerty, Hank Williams, Jr., R.E.M., Red Hot Chili Peppers, Candlebox, Green Day, Jane's Addiction, Seal, Tom Petty, Tevin Campbell and countless others.
Warner Bros. Records' Technology Department is committed to open-source methodologies and currently hosts 95 sites on the Drupal framework.