Volacci Search Engine Marketing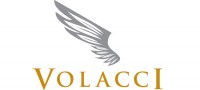 The Volacci team provides Search Engine Optimization, Paid Search, and Conversions Consulting to a varied client base ranging from local real estate agents to Fortune 500 companies. Volacci provides services for a wide variety of platforms however, we're focused primarily on Drupal. In 2007, we released the Drupal SEO Checklist module, which has been used on innumerable sites. Our team has performed SEO services on over 100 Drupal websites.
We are sponsoring DrupalCon DC 2009 because we want to partner with YOU! Your clients want and need Search Engine Marketing (SEM) because they know that search is the cheapest way to get new customers. The Volacci Partner Program is designed to help developers offer world class Volacci SEM services to their clients. Our program offers:
a 5-10% ongoing referral fee for any clients you refer to us,
more client development work for you (we don't do development!),
50% discount on Volacci marketing services for your corporate website, and
guaranteed results for your clients.
We guarantee that your clients will make more profit from their website than they spend on our services or we'll work for free until they do! Come by our booth to get signed up or visit http://partner.Volacci.com/drupalcon2009.